Products
The range of ophthalmologic products is wide today. To correct eyesight and cure eye diseases, specialists often prescribe glasses, eye drops, lenses, gels and ointments. Today Safety RX will review the most popular products in ophthalmology.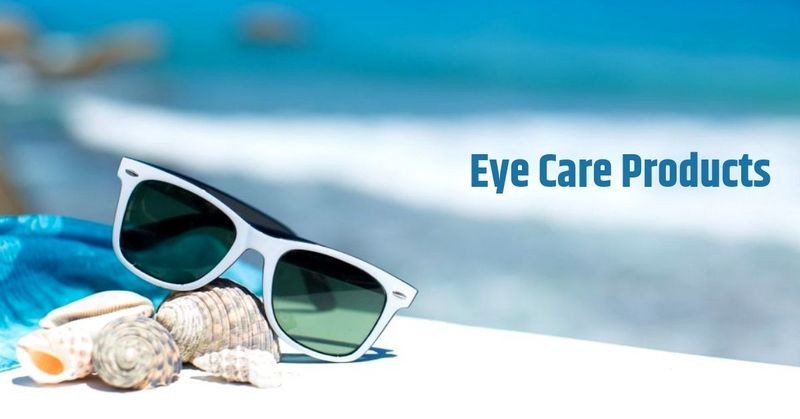 Eye drops
The modern pharmacological market offers a variety of different eye drops. They are used for the prevention and treatment of many eye diseases, such as conjunctivitis, keratitis, iridocyclitis, cataracts, and others. It is not necessary to pick up eye drops on your own, it can badly affect your eyes and your health, you'd better consult an experienced specialist.
Who needs eye drops:
People with diabetes, because this disease adversely affects vision;
People with cataract and glaucoma. In the early stages, riboflavin, Oftan Catachrom, and Systane Ultra Ophthalmic can be used; these drugs can slow down or even stop the growth of cataracts. Patients with glaucoma are usually prescribed Travatan Z, Xalatan to normalize eye pressure;
People who have myopia and farsightedness.
Eye drops should be taken strictly on the prescription of a doctor and you should not skip receptions. Before you use eye drops, you must wash your hands, lie down on your back, slightly pull off the upper eyelid, and look at the top. You need to drip exactly as many drops as indicated in the instructions, then close your eyes and massage the inner corner, so that the medicine is evenly distributed on the mucous membrane and has a good effect. If you have prescriptions for several types of eye drops, then they should be used with an interval of 10-20 minutes. The average course of treatment lasts 3 months.
Contact lenses
When it comes to vision correction, contact lenses can give you a broad overview, the ability to live an active life and look natural without glasses.
Contact lenses are shifted with the movement of your eyeballs, providing you with a wide view and clear vision, regardless of the direction of your view. If you exercise or just don't like to stay at home, contact lenses can help you gain freedom of movement and lead an active lifestyle. They can also improve your self-esteem. Contact your vision specialist to pick up the best contact lenses. Now you can even get a prescription and order them online.
Eyeglasses for vision correction
Glasses are the most common optical device, designed to correct human vision in case of optical imperfections of the eye. If you want to start using glasses for vision correction, we recommend that you make an appointment with an ophthalmologist. The specialist will conduct a survey, diagnose and write you a prescription. Improperly selected means of vision correction can negatively affect your health and your well-being. Specialists have even developed special models for athletes. Thus, vision correction does not prevent active movement. When buying glasses online, pay attention to large and reliable Internet stores like Texas State Optical: https://tso.com. This company offers cheap and stylish glasses with home delivery.
Sunglasses
Sunglasses are not only an accessory that allows you to look cool and not squint in the bright sun. It is also a means of protection from ultraviolet rays, which may not be the best way to affect eye health. Good sunglasses will help you avoid the unpleasant effects of being in the sun. When choosing this eye safety accessory, you should pay attention to "100% UV protection" or "UV 400" marking on glasses. Choose big glasses that cover your eyes not only in front but also on the sides. Impermeable black lenses do not necessarily have good protective properties. Good glasses with 100% UV protection can be both expensive and very cheap.
Gels and Ointments
Modern medicine offers a wide selection of different gels and ointments for the eyes. Solcoseryl is a very popular ointment. It promotes cell regeneration of the organ of vision, saturates with oxygen. You can buy Oxolinic eye ointment at an affordable price. It relieves signs of inflammation: itching, redness, tearing, eliminates discomfort and improves the function of the eye. This ointment has no contraindications. Safety RX also recommends erythromycin eye ointment, which is an antibacterial drug, it is used for blepharitis, conjunctivitis, ophthalmia.
Patients with eye diseases also get prescription for D-Panthenol. It is a topical medication that is very popular in ophthalmology. It is also used for the prevention of various diseases when wearing contact lenses. Eye gel should be applied 3 to 5 times a day. Before you engage in prevention or treatment, it is necessary to consult an ophthalmologist or a cosmetologist. Self-medication is unsafe.